Reshmi Chowdhury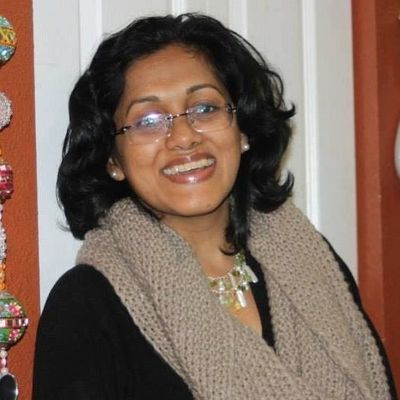 Reshmi has taken the role of being an executive board member of AACHI since 2018 and was the vice-chair of AACHI 2018-19. In the last three years, she has had the pleasure of being a part of the journey of AACHI's growth and transformation into a notable nonprofit organization in the Central Texas area through its health care education and advocacy services to the local multilingual minority Asian immigrant communities.
Reshmi is a Sociologist and a Public Health Researcher, and possesses the experience of working extensively in the fields of Minority Health, Health Inequity, Migration and Health, Social Justice, Gender and Sexuality and Asian American diaspora in the US and Canada. The mission and vision of AACHI is close to her heart and  background. She grew up in Dhaka, Bangladesh and came to the USA to pursue higher studies twenty years back. She is also a naturalized citizen of Canada.
Reshmi received her Master's in Public Health from New York University, Global College of Public Health, Master's in Sociology from Southern Illinois University at Carbondale and Bachelor's in Social Science from Dhaka University, Bangladesh. She worked for more than ten years as a researcher at the University of British Columbia-School of Medicine, Simon Fraser University- Gerontology Research Center, and Dhaka University- Refugee and Migratory Movement Research Unit. She has also served as an Immigrant Settlement Counselor in Vancouver, British Columbia, and worked extensively with the South Asian and Filipino immigrant populations and their grassroots level organizations from the context of empowerment and community development advocacy. 
Reshmi has made Austin, TX her home since 2017,  along with her spouse and daughter, after completing her MPH from NYU with a graduate scholarship and research internship with NYU Center for the Studies of Asian American Health (CSAAH). She became a member of the Asian American Quality of Life (AAQoL) commission health workgroup under the city of Austin from 2017 onwards and works actively with Asian American religious and sexual minority population groups. Her recent research studies focus on Asian American Health and Wellbeing, the context of social accountability in medical education, and how to incorporate the learning of social accountability with that of racial justice in American education. She is currently working as an instructor for a New York-based global virtual learning platform and stays active in social activism through Sociological writing, talks, and initiating discussion forums. 
Apart from being a Sociologist, she is a semi-classical Indian Classical Music vocalist and likes to create artistic collaborations. She is an avid listener of all forms of Eastern and Western music. She enjoys walking and is enthusiastic about healthy living.